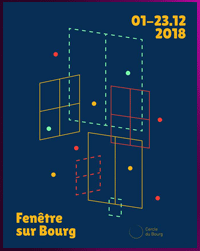 Every evening, find a new illuminated window where you are invited to share tea and get-to know every store keeper. Bring along your questions and good mood for a pleasant time!

The event takes place every day of the month of December (01-23), and I subscribed for Tuesday, the 11th - 18h30 to 19h30.
Artwork will be in showcase, as well as a few pieces from the drawing classes students. Are you interested to join? Well that might be the perfect time to come and have a peek at some of the creative work going on!